Pure Water House Sdn Bhd
77 Tingkat Bawah,
Jalan Sultan Ismail,
20200 Kuala Terengganu,
Terengganu, Malaysia.

+6013-9308825
+609-6262793
+609-6262797

Branch
Lot 20M, Kompleks Selayang,
Batu 8 1/2, Jalan Ipoh,
Batu Caves,
68100 Selangor,
Malaysia.
Bio green R.O system ROC-720(new compact)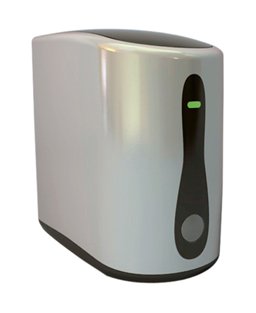 System Bio Green Used High Quality Carbon
.
Reduce organic chemicals such as pesticides,herbicides.
. Reduce the unhealthy chlorine.
. Removes odor undesirable taste in the water.
Bio Green ROC – 720 Quick Change R/O System
.

Premium Performance
. Advance Design
. Superior Value
Simply The Best of the BEST!



.
Much Quicker Than Traditional System
. Quick Change Carttridge R/O System
. Change Filter With A Single ¼ Turn Twist
. Drinking Water Without Harmful Substances
" ROC – 720 Is The World's Most
Elegant Water System
That Is Also The World's Most
Attractive Water System"
BIO GREEN ROC – 720 :
Is A Modern Kitchen Appliance That Has Been
Designed With Health Consciousness, Efficiency High
Performance And Convince In Mind.

Uses Reverse Osmosis (RO) Technology Which Is Recognized As
The Most Effective At Significantly Reducing A Large Number
Contaminants That Maybe In Your Water. No Other Home
Water Treatment Offers You As Much Protection And Reliability.
STANDART EQUIPMENT

:
1. 4 – Way Shutoff Valve
2. 5 Stages Filter
1
st
: QCC Sediment Filter

2
nd
: QCC Carbon Filter
3
rd
: QCC Carbon Filter
4
th
: 50GPD Membrance
5
th
: In-Line Carbon Filter
3. Standart Long Reach Brass Faucet
4. Storage Tank 2.2 Gallons (Built – in)
5. Included Tubes, Water Feed Adapter, Ball Valve… etc
6. E-Z Fittings Connect Are Available
7. Operating Pressure : ≤ 50PSI
8. LED Indicator To Show Water TDS
9. Leaking Device Is Available
10. Dimensions (LxWxH) : 240x430x420m/m



COMPACT R.O SYSTEM ALL IN ONE





.

All – in – One (Built – in tank)
. Easy installation
. Fits Conveniently Under Any Kitchen Sink
. Compact In Size
. Easy – to – Maintain (No tools required for replacemants)
. Functional components have been passed 100 000 times strict cycle
. Testing under 125psi water pressure and burst testing
. All food grade materials for water contacted components.


~

Quality WATER for Quality LIFE

~