Pure Water House Sdn Bhd
77 Tingkat Bawah,
Jalan Sultan Ismail,
20200 Kuala Terengganu,
Terengganu, Malaysia.

+6013-9308825
+609-6262793
+609-6262797

Branch
Lot 20M, Kompleks Selayang,
Batu 8 1/2, Jalan Ipoh,
Batu Caves,
68100 Selangor,
Malaysia.
RO membrane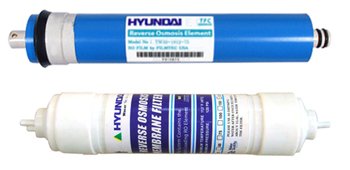 R.O membrane elements for home drinking water are the industry's most reliable. Advanced membrane technology and automated fabrication allow these elements to deliver consistent performance that equipment suppliers, water treatment dealers and residential customers can rely on. HYUNDAI R/O elements are shipped dry for converient handling and long shelf-life. These are NSF/ANSI Standard 58listed.